Resources to Get You Started
What does a little English humor mixed with personal finance produce? PLENTY! And You Will Discover This Financial Stuff is SIMPLE, and will save you a bundle of money too
Comedian John Oliver offers a humorous, valuable (and accurate) side to financial literacy for us regular investors and retirement savers. You will learn what a fiduciary financial advisor is and why, and be able to select a fiduciary, fee-only, advisor with confidence in a nanosecond (click on the picture to take you to his show. You have got to watch it!).
---
Getting Your Questions Answered
VANGUARD GROUP
Vanguard Home Page: https://investor.vanguard.com/home/
Vanguard Risk Tolerance Gauge: https://personal.vanguard.com/us/insights/investingtruths/investing-truth-about-risk
The Bogle eBlog by John Bogle, the founder of the Vanguard Group. A huge collection of Mr. Bogle's speeches throughout the years.
---

403bwise.com website and discussion forum was launched at the dawn of the 403(b) reform movement in 2000. There are several veteran educators that are knowledgeable about the specific problems challenging educators' 403B/457b plans with PreK-12 school districts.
---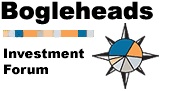 This is the world's largest and most popular forum for independent investors. The Bogleheads follow a small number of simple investment principles that have been shown over time to produce risk-adjusted returns far greater than those achieved by average (non professional) investor.
Vanguard Group thanks the Bogleheads. http://vanguardblog.com/2016/10/31/thank-you-bogleheads/
Read their tribute to this outstanding group of smart men and women who are ready to help with anything in personal finance: investing, estate planning, budgeting, insurance, ETFs, books, movies and lots of vedios of the Boglehead annual conference dubbed the "reunion." John Bogle himself attends these special meetings. I have attended one and was very exciting chatting with Mr. Bogle.
---

Simple 3-Fund Portfolio:
We wrote about several model portfolios dubbed Lazy portfolio or "Couch Potato." These are portfolios that are easy to understand, set up and maintain. The link above is a simple portfolio by financial author Allan Roth and his 3-fund Vanguard "lazy portfolio" eloquently titled "2nd Grader."
---
Choosing A Financial Adviser for Advice and to Manage your Portfolio is One of the Most Important Decisions You have to Make! I kid YOU NOT!
Fee-Only Financial Adviser with Fiduciary Standards (BUT, Always WATCH THEIR Assets Under Management, AUM costs. (AUM is in the form of a percent: .25%, .50%, .75% 1.0% or higher). IMO, 1.0% or higher is too expensive for your FA to manage your portfolio especially if you already own cookie cutter plans such as a managed balanced fund or a target date plan). 
Refer to John Oliver's show and his outstanding 20-minute segment about "advisers", annuities and the financial industry at the top of this page: https://www.youtube.com/watch?v=gvZSpET11ZY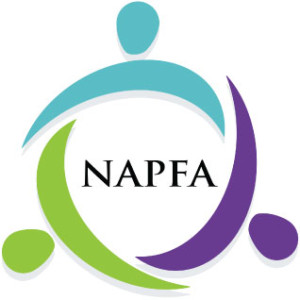 The National Association of Personal Financial Advisers

---
 A Questionnaire for You to ask you Potential Financial Adviser. For your protection: Investment Consumers-Protect Thyself
Background Checks about Financial Advisers:

Financial Industry Regulatory Authority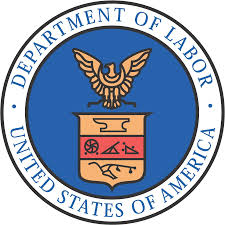 Department of Labor
---
 
The U.S. Securities and Exchange Commission has recently developed and released financial education materials for public school K12 teachers. The San Fransico office read the NY Times articles and began reaching out to teachers to help. On October 21st they made a presentation to the California Teachers Association retirement committee and my friend Sandy Keaton, the former retirement committee Chair loved them. Below are the links to their public documents.
Also, below are some of the links to the publically available materials featured in their presentation to the California Teachers Association retirement committee:
Brochures
Investor Bulletins
---
On-Line Financial Educational Videos
PBS FrontLine "The Retirement Gamble" nationally aired on April 23, 2013.
Written Transcript about the problems with current savings into high-priced 401(k) plans and the lack of fiduciary standards.
---
A fantastic collection of everything related to personal finance.
Categories:
http://finviz.com/ A place to research where the market is currently for blog posts.
---
TheSimpleDollar.com is a tool to help you manage your debt to gain financial independence. This comprehensive tool will help you develop your personal debt payoff plan as well as strategies and techniques to accelerate debt payoff.
---
Are You Brave? From somebody who has been there: let's begin a discussion with your significant other/spouse–About End of Life Financial Issues
The only thing I had to learn was to do the taxes and because I am technological literate, I taught myself Turbo Tax in one tax season. The number one problem for couples is that most likely the husband takes care of the finances and the wife is not interested. For those who are the financial heavyweight, you need to stress to your otherwise uninterested spouse that your life savings will be a risk to financial predators should something happen.
Here is an excellent article by American Association of Independent Investors on preparing for life's inevitable: http://www.aaii.com/journal/article/life-after-a-loss-6-smart-steps-for-coping-with-widowhood?a=update072816
---
How much has Vanguard's legendary low-costs made investors wealthier? $1 TRILLION!
---
 Attention Public School PreK-12 Educators
Below are EIGHT people who care about the best interests of educators. Why? Because it is the right thing to do.
#1 – Dan Otter is a teacher and LONG time crusader for better 403(b) plans and increased education among teachers about 403(b)'s.  Dan has either been through or heard it all when it comes to 403(b) issues.  As is the case with most teachers Dan was approached in his classroom early in his career by an insurance salesman pitching an expensive and inappropriate annuity-based retirement plan.  Dan has a book and podcast on the topic of 403(b) and manages the forums at his website 403bWise.com where teachers share and discuss their experiences with 403(b) retirement plans. The media frequently cites him for his experience and knowledge about teacher retirements.
#2 – Andrew Hallam writes at AndrewHallam.com and is a former teacher and long-time student of investing.  Andrew amassed over $1 million before the age of 40 and wrote a book about it.  He continues to write about investing and retirement at his website.
#3 – Steve Schullo is the webmaster of this website, the author of two books and a retired Los Angeles Unified School District teacher who writes at LateBloomerWealth.  Steve is frequently cited by media outlets for his experience and wisdom about the 403(b) situation facing teachers (high fees, low returns) and continues to be a staunch supporter of a better system for teacher retirement systems. Books: Late Bloomer Millionaire and Fighting Powerful Interests: Educators Challenge Tax-sheltered Annuities and WIN! (free pdf download from Steve's blog).
Below are my latest quotes in Kiplinger and the massively comprehensive 403(b) report in the New York Times 5 Part series:
Kiplinger Magazine http://www.kiplinger.com/article/retirement/T047-C000-S002-how-to-save-if-you-do-not-have-a-401-k.html (January 2017).
2. New York Times (October 2016-November 2016): https://www.nytimes.com/2016/10/29/your-money/403b-teachers-annuities.html?_r=0 Note: The NY Times published a series of five articles on the 403(b) with public k-12 school districts, not just the one I was quoted in the link here. Read them all. Links are below. You and your colleagues will understand and protect yourself from the hideous over-the-top aggressive sales pitch from annuity agents who have state insurance laws protecting them at the expensive of naive' teachers. The series ran from October 21, 2016 through November 5, 2016.
#4 –  Ed Mills is known as the "Millionaire Educator" and writes at writes at MillionaireEducator.com.  Ed and his wife have amassed nearly $1 million at the time of this post…on a teacher's salary.  Ed and his wife have used an amazing technique for saving and investing as well as taught overseas for a few years to amass enough money that they could put a huge portion of their salaries directly into their retirement accounts.  They now regularly transfer school districts to roll their 403(b)'s into IRA's with Vanguard (who I heartily endorse).
#5 – Tony Isola is a former teacher and Certified Financial Planner (CFP) who writes at TonyIsola.com.  Tony is a fired up advocate for teachers who is heated about the 403(b) options provided to most teachers.  Tony knows both teaching and investing and provides a unique voice from someone working tirelessly on your behalf.
#6 – Dave Grant is also a Certified Financial Planner (CFP) who writes at FinanceforTeachers.com  Dave is married to a teacher and shares a similar story about the 403(b) market available to teachers.  Dave is a speaker and author as well as a trustworthy teacher advocate.  Dave is experienced in dealing with a broad range of financial options for teachers and is available to come speak at schools in the Chicagoland area.
#7 – Scott Dauenhauer is another Certified Financial Planner (CFP) who writes his blog Teachers Advocate: http://teachersadvocate.blogspot.com/ He is one of the brains that created the best 403(b) in California under the guidance of the state's teacher pension system: Pension2. He just released his 2nd book for financial advisors who want to work with k-12 public school teachers: Wild West: Providing Fiduciary Advice to Public School Employees
#8 – Ed LaFave early in my career as a software engineer I was taken advantage several times by financial institutions. Eventually, enough was enough and he learned how to invest on his own. I've been paying it forward by spreading that knowledge ever since. His wife works for OCPS (Florida teacher) and we went through the nightmare of setting up her 403b in March of 2017. We're now committed to preventing OCPS employees from being victimized by that same process. https://educatorsfightingforfairness.wordpress.com/floridas-best-403b-457b-vendors/
---
Financial Literacy Resouces
The Powerful Magic of Paying Yourself First is one of the best strategies I learned way back to build wealth: http://www.thesimpledollar.com/the-magic-math-of-paying-yourself-first/?utm_source=feedly&utm_medium=webfeeds&utm_campaign=can-we-say-abracadabra-on-this-wednesday