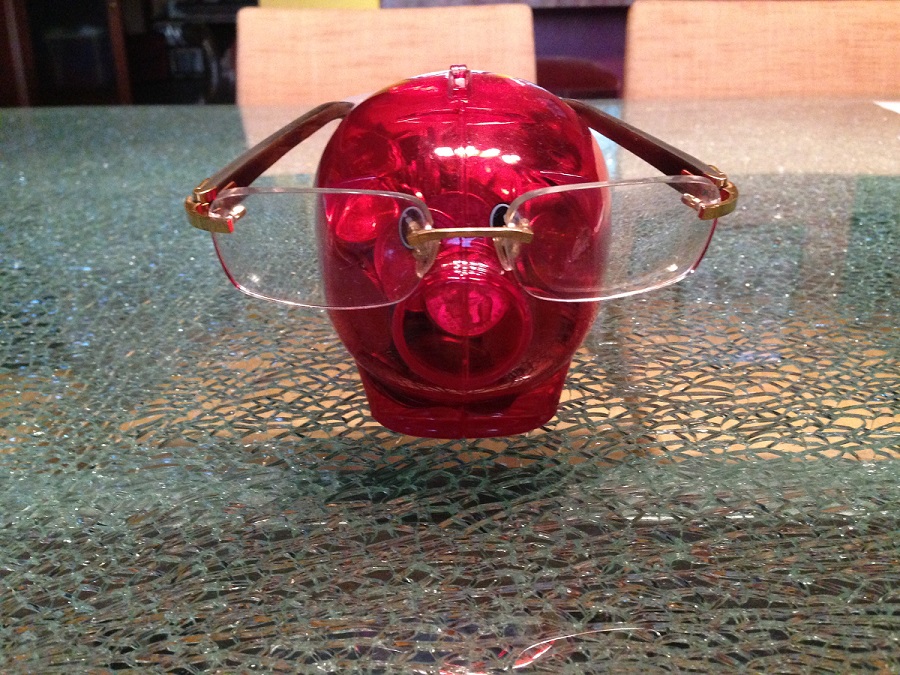 For a decade, I have listened to Paul Merriman's podcasts. His list of financial topics spans every conceivable idea and common sense investing strategy. His understanding of the investing process and constructing a simple or complex portfolio is top notch. In this post, I recommend that you listen to one of his podcasts. Here's why.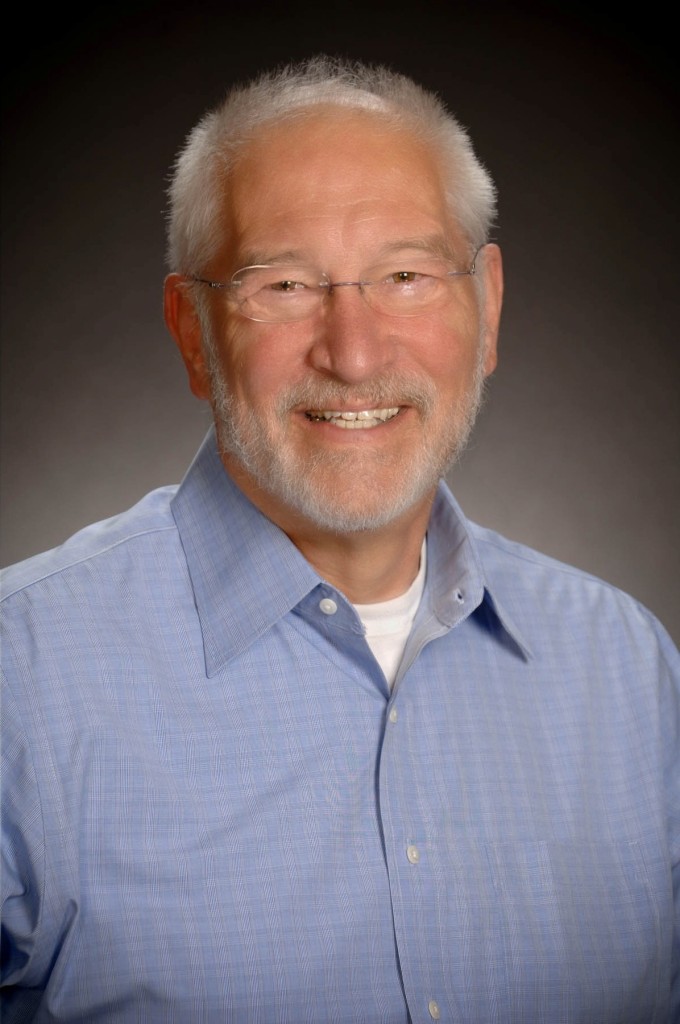 Paul addresses this frequent question he gets from his podcast listeners and book readers: "Where can you get unbiased financial advice?"
Excerpt: "Where can I get the best, most unbiased financial advice?" This is one of the most common questions from investors. But, Paul asks, do we really want unbiased advice? How do we tell if the advice is in our best interest, or that of the salesperson? Will we follow it and, most importantly, have peace of mind? Exploring different aspects of the question of investment advice, Paul returns to the importance of learning how investing works in your best interest."
Paul implies that is the wrong question because everybody has biases. Thus, it is impossible to find an adviser without biases. For example, his are:
Bias towards low-cost mutual funds.
Bias towards Low turnover.
Bias towards liquidity. Wants his money in one day.
Bias to passively managed.
Bias toward well-defined and clear asset classes.
Bias towards "no-load" mutual funds, so you don't pay a commission going in or getting out.
Paul believes "in theory" that his biases are in our best interests. However, he says it is more complicated because he does not know our unique needs. He talks about some of the "good guys" in the investment world: investment managers and financial authors devoted to educating the public by sharing great information about investing, which looks after OUR BEST INTERESTS. Paul recommends that you educate yourself on the basics first before finding a financial adviser.
This podcast will help you evaluate if a financial adviser has your best interests in mind. He suggests that after reading Allan Roth, Larry Swedroe, Jason Zweig, take some of the basics discovered from these expert thinkers and start interviewing financial advisers. Also, if a stockbroker, for instance, tries to sell you a product and does not believe in low-cost, broadly diversified, passively managed mutual funds, Paul suggests, "to walk away."
If you have been putting this off for months or years, this podcast might help your get on the right track for finding a competent adviser. Before you begin your search, download this podcast to your mobile device and listen to it during your commute, while walking your dog or working out at the gym. Whether you are experienced or an investment novice, finding out the simple difference between a sales pitch and objective information might be the difference you need to get an adviser who looks out for your best interests.
Paul's Podcast: http://paulmerriman.com/where-can-you-get-unbiased-financial-advice/
I added a question: What does competent financial advice look like? Before we can evaluate our competent financial adviser, we need to know what we want that looks out for our best interests. Below is a table I created to discover objective advice that we are looking for by comparing it to conflict-of-interest, annuity or loaded mutual fund sales pitches that we want to avoid.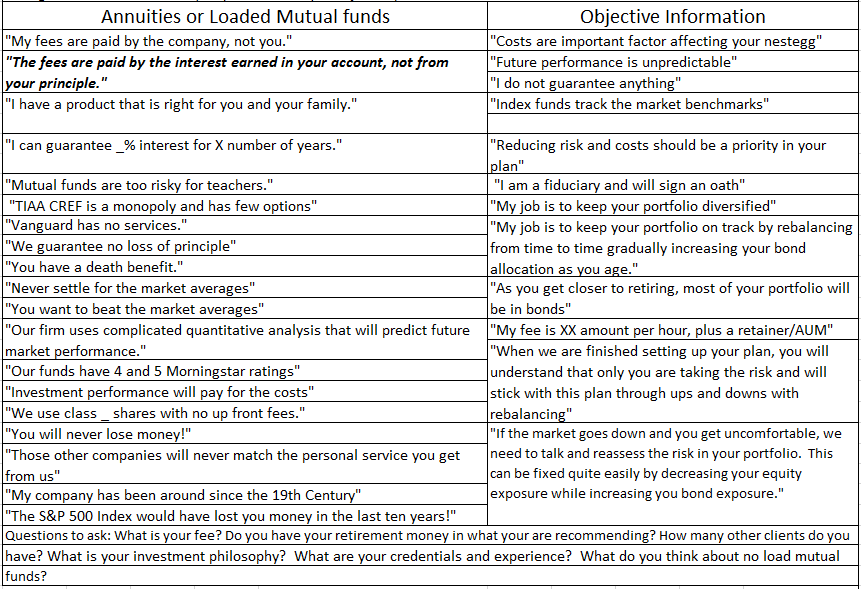 The bold above is my all-time favorite sales pitch. The clever sales person is implying
that the interest earned is somehow less valuable than my principle.
Paul wrote a short 100-page free book about the entire financial advisory industry. Highly recommend you read this book so you will be about as confident as one can be when hiring your competent adviser: Get Smart or Get Screwed on Paul's excellent website.
Another excellent podcast by Paul on dealing with deceptive advisers: http://paulmerriman.com/some-advisors-are-so-deceptive/
Related Online Articles: http://www.forbes.com/sites/investor/2011/07/05/how-to-check-out-your-stock-broker/