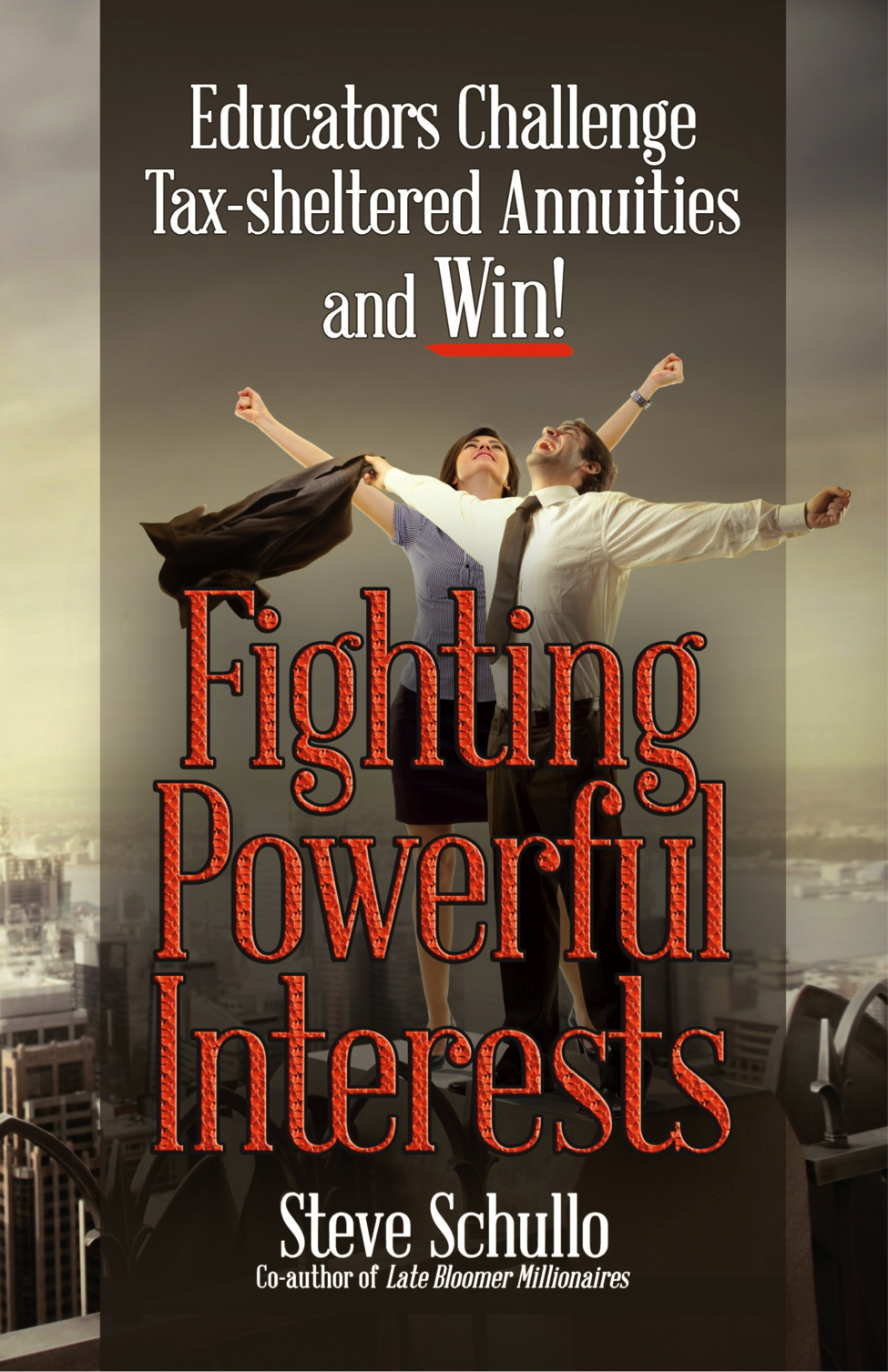 Free Download!
Truly committed people do make a difference – Barbara A. Healy April 21, 2015
"Steve tells a very engaging true story about taking on bureaucrats with combined tools of integrity and tenacity. He is a true advocate for all investors but especially the K-12 education employee. This is a great narrative on actual events that lead to "retirement plan" reform at Los Angeles Unified School District. I am honored to know Steve and be part of this story. I am honored to work with all the Retirement Investment Advisory Committee and LAUSD and applaud their commitment and hard work."
A shocking account of a bad LAUSD 403(b) plan that was open-access by California state …

 – Yogibearbull November 29, 2015.
A shocking account of a bad LAUSD 403b plan [Los Angeles Unified School District] that was open-access by California state law. Open-access meant that any vendor could be listed resulting in a huge number of plan vendors and options. Not all 403(b)s are like that. A solution was found by switching to LAUSD 457(b). The CA state law should be changed as open-access conflicts with fiduciary guidelines from the IRS. In my retirement plan in Illinois, both 403(b) and 457(b) with selected options were available.
FREE DOWNLOAD!
If you want to join my blog please subscribe and you will get regular updates on the 403(b).
Download "Fighting Powerful Interests" Final_Feb18_2015.pdf – Downloaded 434 times – 7 MB
Downloading instructions: After clicking on the download button, wait for up to a minute for the download to complete. If you are running Windows, look for the downloaded book on the lower left corner of your computer monitor.  If you have problems email me at steve.schullo@latebloomerwealth.com and I will send you a pdf copy.